Exploring the Long-lasting Impact of COVID-19
In this pre-recorded webinar, we discuss the rapid changes being implemented throughout the healthcare industry, both protocols and technologies, and learn how Phunware enables a mobile-first pandemic response for hospitals and medical office buildings.
Engage Patients and Staff
Enable Virtual Visits
Express Check-in
Asset Tracking
Track and Prevent Exposure
Your Webinar Hosts
Mike VanBecelaere, Senior Sales Director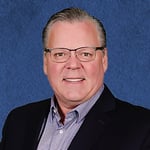 Mike has a successful track record of more than 25 years in the healthcare technology industry with high profile leadership positions and recognized achievements. At Phunware, Mike is responsible for Phunware's Healthcare solutions, including Digital Front Door and Pandemic Response.
Nick Lutz, Director of Customer Solutions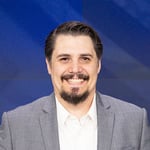 Nick has over 15 years of experience building scalable platforms and world class experiences for some of the biggest brands in the world. He has been with Phunware for 4+ years helping to guide customers on their journey of engaging their users with rich and dynamic mobile experiences.
Jeff Friedman, Vice President of Sales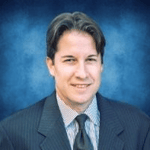 Jeff is a successful sales, marketing and operations leader with over 20 years of experience building, training and directing high-performance teams to develop, market and sell innovative solutions. Jeff's role at Phunware is to direct and manage all sales and sales operations.