Enabling Smart Workplaces to Better Adapt to
and Manage the Impact of COVID-19
In this pre-recorded webinar, we discuss the plans, strategies, protocols and technologies that are being implemented by businesses to accelerate their reopen while maintaining employee health. Learn how Phunware's smart workplace experience enables a safer return to work.
Contactless Check In and Pre-screening
Temperature Scanning
Employee Identification and Digital Access
Contact Tracing
Announcements and Resources
Visitor Registration and Badging
Your Webinar Hosts
Lacey Howard, Sales Director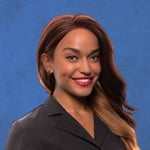 Lacey is a technology leader with experience in hardware, software, databases, security, networking and cloud technologies, consulting on scalable solutions for growing businesses. At Phunware, she works with a range of Fortune 1000 customers to create innovative and immersive mobile applications.
Nick Lutz, Director of Customer Solutions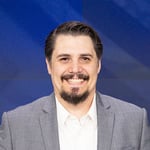 Nick has over 15 years of experience building scalable platforms and world class experiences for some of the biggest brands in the world. He has been with Phunware for 4+ years helping to guide customers on their journey of engaging their users with rich and dynamic mobile experiences.
Jeff Friedman, Vice President of Sales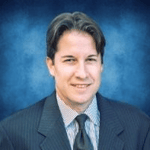 Jeff is a successful sales, marketing and operations leader with over 20 years of experience building, training and directing high-performance teams to develop, market and sell innovative solutions. Jeff's role at Phunware is to direct and manage all sales and sales operations.