Phunware will be attending HIMSS Texas Regional Conference 2022 Will Take Place in Grapevine, TX and Digitally.

The HIMSS Texas Regional Conference will be the platform for improving consumer-driven healthcare in Texas through technology. At HIMSS you will have the opportunity to learn from executives, obtain guidance from nationally-recognized tech leaders, consult with leading vendors and brainstorm with peer organizations.

Contact our sales team to learn more about participation opportunities and sales demos.
Phunware Sales Team
Stan Schroeder, Sales Director - Healthcare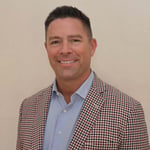 Stan Schroeder has worked for 25 years to help healthcare industry suppliers to grow their revenue, launch new solutions that change paradigms, and bring innovative technologies that save lives. Mr. Schroeder received his BS in Human Physiology from South Dakota State University
Nick Lutz, Director of Customer Solutions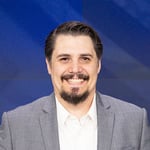 Nick has over 15 years of experience building scalable platforms and world class experiences for some of the biggest brands in the world. He has been with Phunware for 5+ years helping to guide customers on their journey of engaging their users with rich and dynamic mobile experiences.