Atlantis generated $1.2 million with Phunware.
See what we can do for you at HITEC.
With the right digital tools you can lead your guests to high-value experiences that grow RevPAR and boost satisfaction. Atlantis Bahamas Resort earned over $1.2M in less than a year by connecting with guests through Phunware's targeted mobile engagement and precise wayfinding.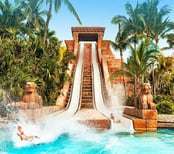 Book a demo with us at HITEC for a chance to win a free trip to Atlantis so you can see it for yourself!
Preview the Atlantis Bahamas App
See for yourself how the Atlantis Bahamas app allows guests to manage their trip, seamlessly find their way to resort amenities, and book one-of-a-kind excursions.
"We have heard firsthand from guests that the app was a great resource for them both while on the property and when planning their stay. There are many unsolicited comments on Facebook groups of guests promoting the app to other guests. I love seeing those endorsements!"
-Isaac Gerstenzang, Vice President Digital Marketing & CRM
Want to learn what features your company needs for a better digital experience?
Download the feature sheet to see the details.
Phunware Team
Michael Walker, Sales Director of Hospitality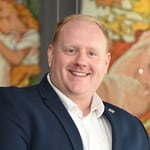 Michael Walker is an experienced international hospitality executive with over 20 years multi-unit operations management and B2B business development in Hospitality and Technology in the US, UK and European markets. Originally from the UK, he relocated to the US in 2019 and is now based out of Houston, TX.
Pedro Martinez, Sales Director of Hospitality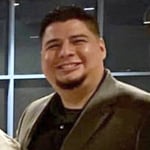 Pedro Martinez is a seasoned hospitality professional with over a decade of experience in the industry. He has extensive knowledge of distribution through technology platforms such as Siteminder and a background in leading hotel companies, including Omni Hotels & Resorts and the unicorn startup OYO Rooms & Technology.


LinkedInBook NowEmail
Trey Steinhoff, Vice President of Product Marketing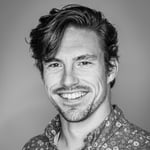 Trey Steinhoff is a technologist and product marketer who has worked with hospitality brands to facilitate innovation hackathons that bring the latest tech and talent to the industry. At Phunware he is working with large hospitality organizations to create never-before-seen guest experiences and tell those stories to the world.

LinkedInEmail
Cassandra MacManus, Director of Marketing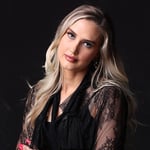 Based out of Phunware's headquarters in Austin, TX, Cassandra MacManus is a highly motivated marketer who is focused on achieving tangible results. Her expertise lies in creating growth and driving profitability, both in entrepreneurial ventures and publicly traded corporations.

LinkedInEmail