Phunware will be attending IDN Summit 2022 Will Take Place in Orlando,FL and Digitally.

For over 20 years, the IDN Summit has brought together senior healthcare supply chain and pharmacy executives to source innovative solutions and discuss strategic supply chain issues impacting IDNs.

Contact our sales team to learn more about participation opportunities and sales demos.
Phunware Sales Team
Stan Schroeder, Sales Director - Healthcare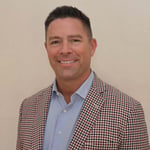 Stan Schroeder has worked for 25 years to help healthcare industry suppliers to grow their revenue, launch new solutions that change paradigms, and bring innovative technologies that save lives. Mr. Schroeder received his BS in Human Physiology from South Dakota State University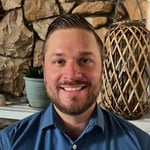 Ryan Routh, Sales Director - Healthcare

Ryan Routh has 15 years of Healthcare industry experience in software, integrations, medical hardware and clinical workflow. His past customers include: Kaiser, UC Health System, Providence Health, Common Spirit, CHOC and KPC Health. Received a BA in Business from Capella University.
Book NowEmail