Phunware will be attending IFMA World Workplace 2022 Will Take Place in Nashville, TN and Digitally.

Join us at IFMA World Workplace in Nashville on September 28-30, 2022. World Workplace is the largest, most popular facility management conference in the world. Started in 1980, IFMA's World Workplace has been leading ground breaking discussions and sharing best-practices for all professionals in the built environment. It's the absolute best event for facility managers and professionals like you to network, discover new trends and develop your career.

Contact our sales team to learn more about participation opportunities and sales demos.
Phunware Sales Team
Richard Prosser, Sales Director of Smart Solutions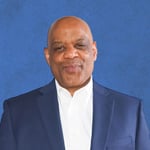 Richard is an Information Technology Senior Account Executive that has (20+) years' experience with solutions that include Enterprise Software, SaaS, Professional Services and Hardware.